On October 30TH, in Ba Ria city, Vietnam University of Petroleum (PVU) solemnly held the signing ceremony of an agreement on cooperation in the supply chain of services in the industry with units in Petrovietnam.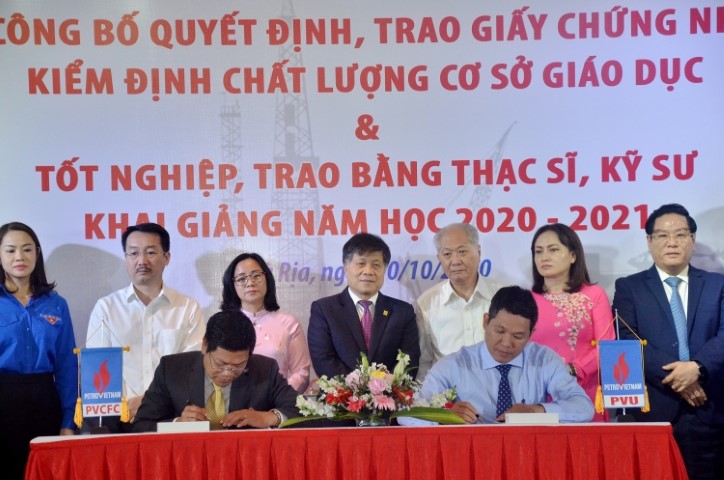 PVU has signed agreements to cooperate in the supply chain of services in the industry with many legal entities. in which, at the ceremony, PVU signed cooperation agreements with parties such as: East Sea Oil and Gas Operating Company - BIENDONG POC, PetroVietnam Exploration Production Corporation (PVEP), PetroVietnam Fertilizer and Chemical Corporation (PVFCCo), Ca Mau Petroleum Fertilizer Joint Stock Company (PVCFC). The following content:
Training and developing human resources.
Develop and implement scientific research programs, organize scientific forums, seminars and conferences.
Organizing exchange activities; Organize events to promote the image of the units.
Facilitating and introducing job opportunities for PVU students…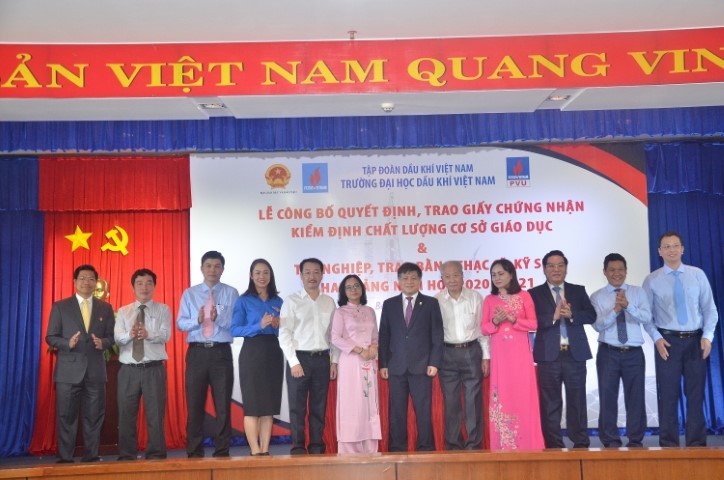 The signing of a cooperation agreement between PVU and units in the Oil and Gas industry aims to strengthen the comprehensive and long-term cooperation relationship. Besides, it also promotes the strengths of each side to support, complement and coordinate with each other. Mutual benefits for the common development of each unit.