The development of a high quality teaching staff is very significant and crucial to the development of PetroVietnam University (PVU) in the future, in line with the development orientation that the PetroVietnam (PVN) set out.
With that in mind, in addition to solid professional knowledge, teaching staff must be proficient in pedagogical skills and teaching methods. Recognizing the importance of this, the Board of Rector of PVU has assigned the Advanced Training Center (ATC) to organize a course on "Teaching Methods & Skills for Lecturer" on 23rd and 24th May, 2017 at PVU campus.
The course is held in the big hall of PVU, Dr. Tong Xuan Tam (Ho Chi Minh City Pedagogy University) teaches directly. With extensive knowledge and hands-on experience, he has made the content of the teaching method more lively and understandable. The course is highly appreciated because of the practical content contributing to solving the problems in the teaching of the lecturers. Besides theoretical content, the course also devotes a large part of time to the trainees to practice, through which they can comment and learn from each other to help improve teaching skills.
The groups discussing the preparation of the teaching practice.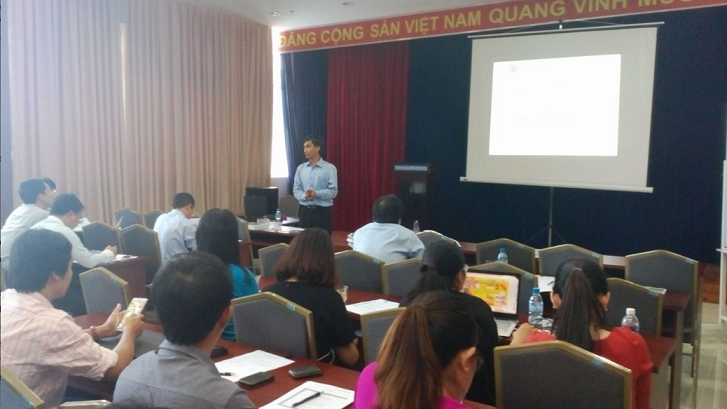 MSc. Dinh Quang Sang, lecturer of Petroleum Faculty practiced the lecture.
According to Ph.D. Tong Xuan Tam, the training program has been successfully completed and the lecturers of PVU have been able to gain an insight into the valuable and useful training programs of applying to practical teaching.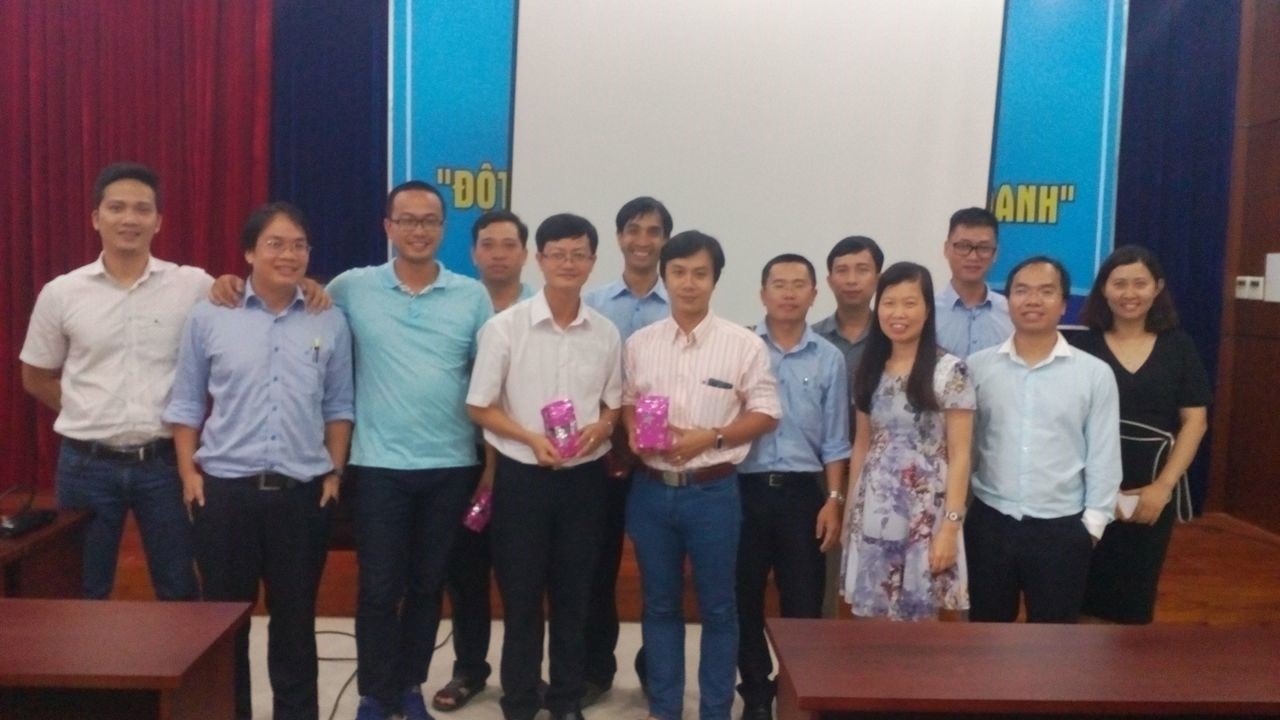 Participants and instructor of the course.