PetroVietnam University (PVU) is a special public university which is funded by Vietnam Oil and Gas Group (PVN) and does not receive support from the state budget. The university mission is to train high-quality human resources, combine training with scientific research and production and business, and contribute to the sustainable development of Vietnam Oil and Gas Industry.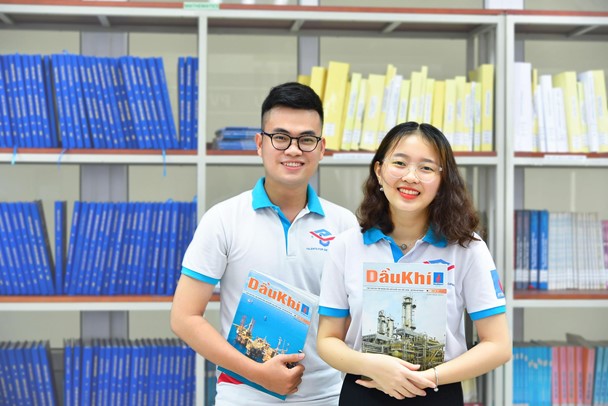 Currently, about 220 undergraduate students study on PVU undergraduate programs and PVU-NMT joining programs.
When studying at PVU, students have the opportunity to access classrooms equipped with air-conditioners, projectors, laboratory systems with modern equipment and tools, contributing to creating an environment for students. Students are free to study, research and create.
Besides, PVU lecturers create extremely favorable conditions for students to carry out scientific research projects, improve their logical thinking ability and nurture their passion for research work. The cooperation between PVU and Honeywell UOP (USA), Haldor Topsoe (Denmark) also realize students' dreams of conducting research or graduation projects abroad.
PVU's students are facilitated to live in the dormitory, which is fully equipped with facilities, electricity, water, wifi, completely "free" to help families and students reduce some of their worries about the cost of living while studying away from home.
Not only focusing on the training environment, PVU also creates the best conditions for students to participate in extra-curricular activities, academic clubs, culture, art, and sports clubs. Typically activities related to environmental protection, reduction of plastic waste and raising people's awareness of green living.
Students at PVU are fully trained, master professional knowledge and develop the necessary soft skills to meet the requirements of the labor market.
More information about PVU Students: