On August 30, 2022, ABET - Accreditation Board for Engineering and Technology announced the accreditation results: all three undergraduate training programs of PetroVietnam University (PVU), - Geological Engineering, Petroleum Engineering and Chemical Engineering - were recognized to meet ABET accreditation from October 1, 2019 to September 30, 2028.
PetroVietnam University Achieved ABET accreditation standards
With this result, PVU is the first university in Vietnam to have all undergraduate training programs that meet the ABET accreditation standards with the longest period of 6 years. The fact that these programs are recognized by the international accreditation organization ABET has proved the high quality of the training and human resource development of Vietnam National Oil and Gas Group.
Reviews of ABET
Dr. Diane Rover – ABET Team Chair highly appreciated PVU's strengths as a unit of the Vietnam National Oil and Gas Group. PVU lecturers and students have many opportunities in gaining hands-on experience at the manufacturing units, participate in projects and professional networks, and students can participate in many field trips and internships. PVU is located in Ba Ria - Vung Tau province, which is the operation and logistics center of oil and gas prospecting, exploring and producing activities on the continental shelf. Vietnam National Oil and Gas Group participates in activities mostly with domestic and international oil and gas companies and oil and gas service companies here. As a result, there are many experienced engineers and executives in the industry volunteering as lecturers, instructors in training programs and mentoring students of the University. The concentration of oil and gas industry resources in such a location is unique and helps the students access to expertise, gain practical experience, and facilitate professional interaction. Therefore, students find good jobs quickly after graduation in the oil and gas field, domestically and internationally. Besides, Dr. Diane Rover emphasized that the Petroleum Engineering program has the best structure, especially the project module.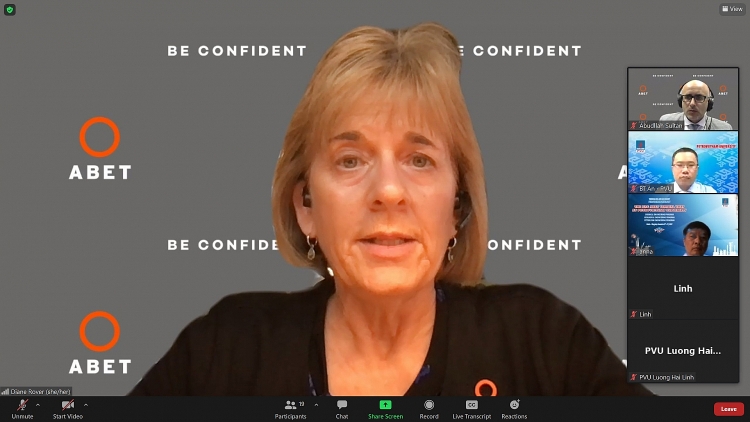 Dr. Diane Rover – ABET Team Chair highly appreciates PVU's strengths
Dr. David Hammond, a Geological Engineering program evaluator said: "The curriculum framework provides a foundation in applied mathematics and geophysics at a high level, being much higher than that of the other institutions' geoengineering majors which ABET has evaluated." This helps graduates have better job opportunities and be able to apply knowledge in practice, and adapt quickly to work. At the same time, this is also a solid basis for graduates to pursue graduate training programs."
"This is a very good program," said Dr. Thomas Hanley, the evaluator for the Chemical Engineering program. "You have a very close relationship with PetroVietnam and its partners and units operating in the oil and gas industry, so the program is not only good but also special. I am happy to have the opportunity to assess your program. I was also impressed with the students' English competencies, they did a great job."
Dr. Abdullah Sultan, the evaluator of the Petroleum Engineering program emphasized that the facilities and experimental equipment of the training program are modern, complete and outstanding.
International reputation
After a rigorous and objective inspection process, ABET accreditation organization has recognized all 3 PVU training programs - Geological Engineering, Petroleum Engineering and Chemical Engineering – meet the ABET accreditation standards with the highest level of 6 years.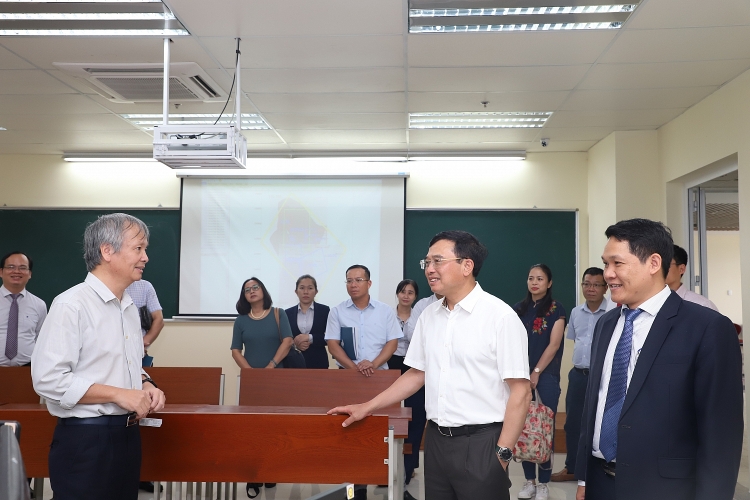 PVU always receives the attention and encouragement of PVN's leaders
This result stems from the implementation of PVU's educational philosophy over the years with the support in all aspects, both materially and spiritually, from the Vietnam Oil and Gas Group, domestic and foreign oil and gas enterprises. In which, building a team of highly qualified lecturers, developing student learning outcomes, focus on teaching and improve teaching methods to meet the program's outcomes standards. At the same time, PVU cooperates domestically and internationally to improve the quality of training, continuously equip and upgrade modern equipment to meet international standards.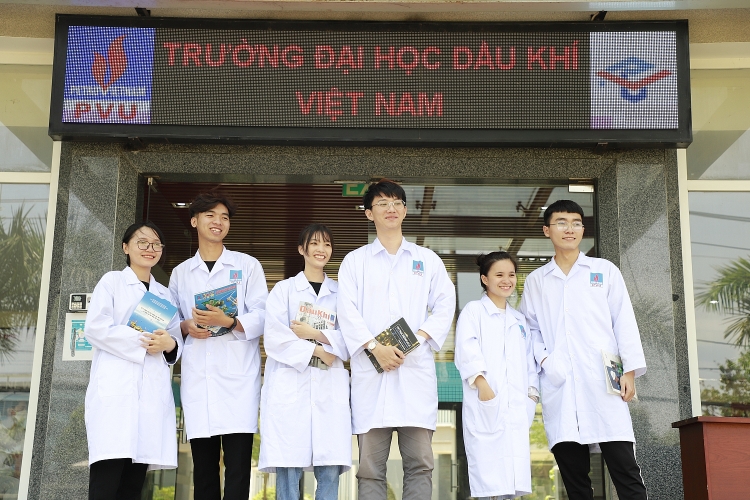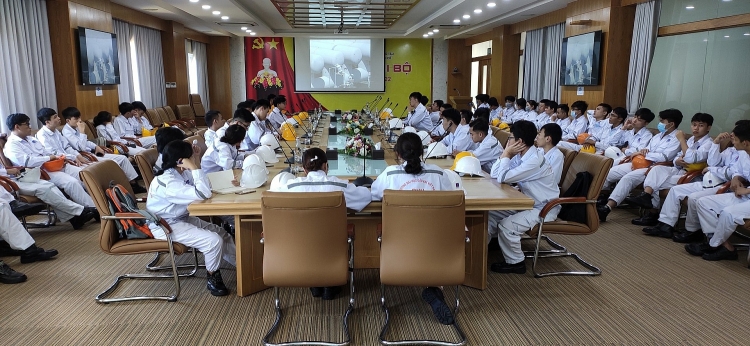 Students of the PetroVietnam University have the opportunities to practice at affiliate units in the Oil and Gas industry
Dr. Phan Minh Quoc Binh - Rector of PVU said that accreditation of educational institutions or training programs is an urgent requirement for universities to become autonomous university under the revised Law on Higher Education. At the same time, it also the public statement of the conditions for ensuring the university's training quality in front of the whole society. That helps parents, learners and especially businesses to monitor the quality of training programs provided by the university.
"The fact that all three training programs of PetroVietnam University - PVU are accredited by ABET accreditation organization for their quality will have a wider scope of influence, going beyond the national territory, bridging the gap of training quality between domestic universities and prestigious universities in the world" - Dr. Phan Minh Quoc Binh said.
According to statistics as of August 30, 2022, petroleum-related training courses in Asia being accredited by ABET include 35 schools achieving ABET accreditation in Chemical Engineering, 9 schools achieving ABET accreditation in Petroleum Engineering, no school achieving ABET standards in Geological Engineering. Particularly, there are 6 schools in Southeast Asia that have achieved ABET accreditation in Chemical Engineering, 1 school in Petroleum Engineering.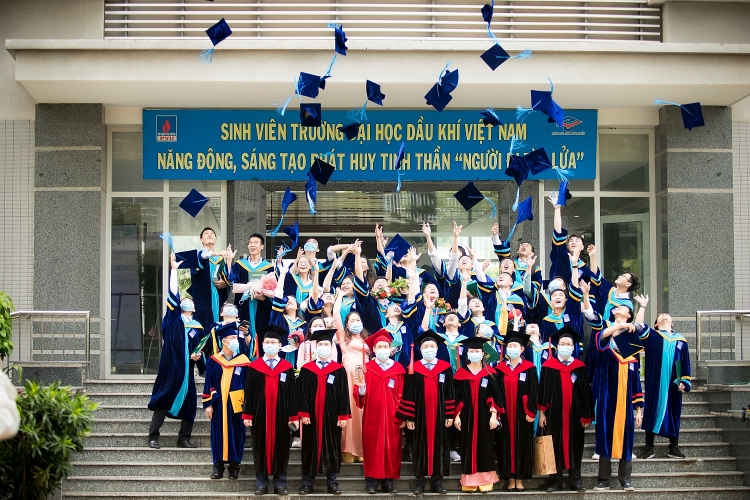 PVU teachers and students always strive to affirm that they overcome challenges to succeed
Thus, with all 03 training programs being officially accredited by ABET, PVU's engineering degree will be recognized internationally. This will be a global passport for PVU students to join international labor market since global corporations such as Boeing or Intel always appreciate candidates graduating from international standard programs. Among the standards highly regarded by global corporations, ABET ranks first for the engineering and technology industries. Achieving ABET accreditation means that PVU has to make a long-term commitment, as well as take great challenges. However, PVU will take this as an opportunity to affirm, strive to rise, constantly improve training methods, teaching, scientific research and technology transfer in order to continue accompanying Vietnam's oil and gas industry to enter the digital era in a manner that is strong and sustainable.
ABET is the world's most respected accrediting organization for engineering and technology programs. Many famous universities in the world have been accredited by ABET. ABET was established in 1932 with 4 Accreditation Committees: Technical Committee (EAC), Technology and Engineering Committee (ETAC), Applied Science Committee (ASAC) and Science Computing Commission (CAC). Up to now, more than 4,000 training programs from nearly 900 Universities and Colleges in more than 40 countries have been accredited by ABET.